G'day!!!!!!arrrrrgggh cheesemeister!!!
Another exciting bit of press that made it's way around the twinkly globe to me today...I was featured in the "Australian Financial Review" in their Life and Leisure supplement! That's a treat!!!I like to think that Carl Kennedy (yeah, I think he is hot!) and the rest of the Neighbours crew are sitting reading it, thinking "Hmmm wouldn't Toadie look fit in the Lederhosen!!!"...Ok, enough stereotyping...seriously, I really love this one, it's really exciting when it's somethin
g all those million miles away on the other side of the world!!eeeek!It's bizarre!!I love it,it's really amazing!!!
Check it out!!!!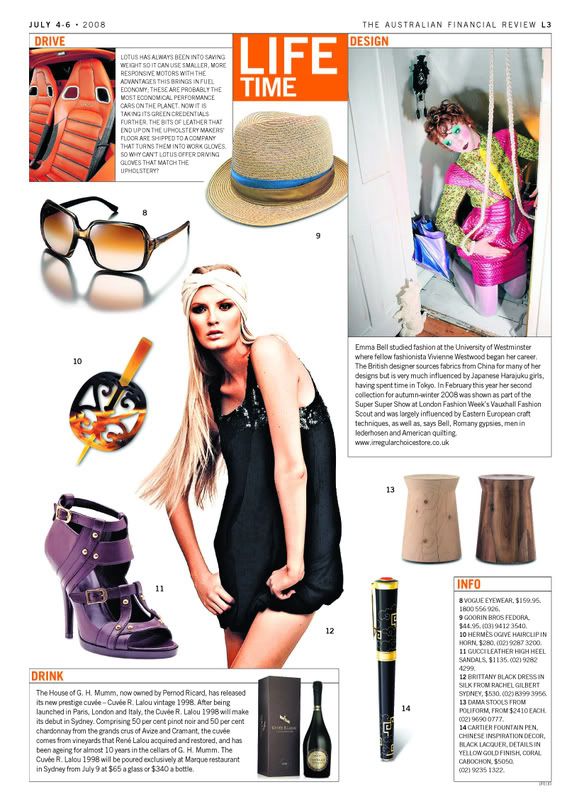 Love and Lunchtime....
Emma xxx